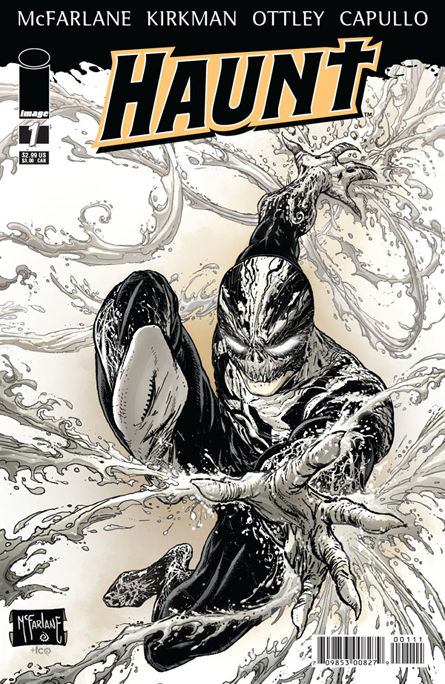 On one of our first few shows, I just made fun of an earlier version of this image from the then-newly announced Image series from Todd
MacFarlane
and Robert
Kirkman
.
I finally read the first four issues of Haunt this week, and it turns out there is way more to it than
jizz
-hands. AND I have a wonderful, historical explanation of just what those j-hands really are! Be excited. I hope none of you get scared when we start talking about ghosts.
Despite reports of the issues 'selling out' (at the distributor level), you can still find first-printings of these first four issues on shelves. And 2
nd
, 3rd, and 4
th
printings, as well, no doubt. Issue #5 out this Wednesday.
And what's this Amazing Spider-Man cover got to do with anything? Listen to the show, I've got a pretty stupid answer for you.
LIVE
tonight at 5:30 pm central time!
- Aaron Hall
P.S- Here's some art I've been working on lately. Page three of Ghost Bee #1!: